List of 10 Top Mixer Grinder Brands of 2023 available in India. Best Mixer Grinder Brands with their Top Products, Features, Specification, and Buying Guide.
When looking for a mixer grinder, selecting one that can work effectively in various settings is important. Other mixer grinder models are intended to be used for a wider variety of tasks than those designed specifically for a single purpose.
The best mixer grinders are those that can be utilized in a variety of settings while maintaining their level of effectiveness.
To assist you in selecting the most appropriate alternative, we investigated a wide variety of possibilities and compared them. In addition, we wanted to ensure that you are completely familiar with all aspects of the Mixer Grinder.
After researching and evaluating all the best Mixer Grinder Companies in India, we have compiled a list of the best mixer grinders. Take some time to read through our buyer's guide if you are still determining which mixer grinder would benefit you.
| | |
| --- | --- |
| Brands Type | Mixer Grinder Brands |
| No. of Brands | 10 Brands |
| Best In Quality | Sujata, Bajaj, Philips |
| Lowest in Prices | Orient, Prestige, Preethi |
How To Choose A Best Mixer Grinder – Mixer Grinder Buying Guide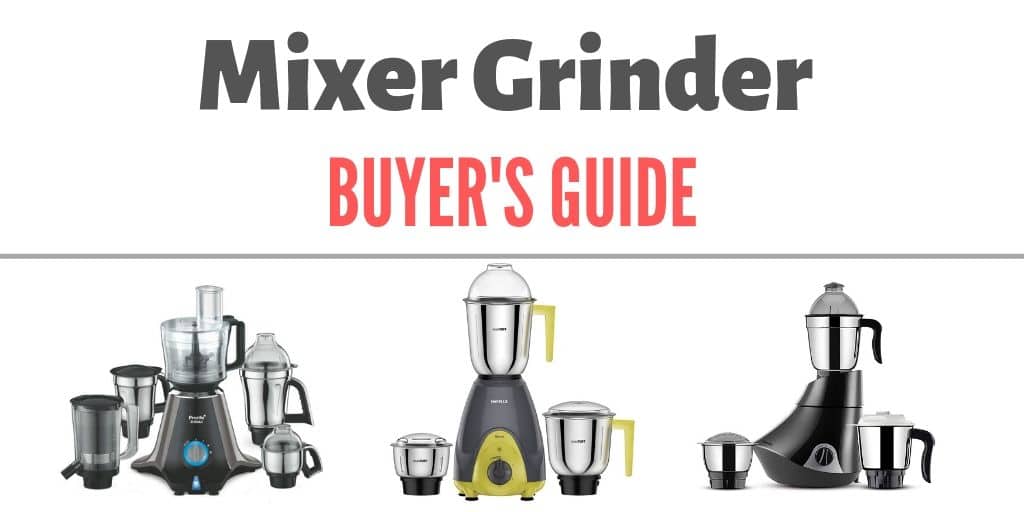 Mixer Grinder surely does not require any introduction to anyone. Nowadays, one may find a mixer grinder in every single kitchen.
The comfort level and ease it provides are in no way surpassed by anything else. When purchasing a mixer grinder, there are a few essential considerations to keep in mind.
1. Mixer Grinder Blades
When choosing a mixer grinder for use in your kitchen, these appliances' blades should be considered carefully. Since the blades complete most of the work, selecting a mixer grinder with high-quality blades made of stainless steel that are durable and will endure for a long time is always preferable.
It is important to consider the steel grade because this determines whether it is resistant to oxidation and corrosion.
2. Wattage
When purchasing a mixer grinder, the first thing you should consider is the amount of power that its motor provides, also known as the wattage.
A higher wattage is beneficial for grinding more difficult ingredients faster while maintaining ease of usage. A mixer grinder with 500 to 750 watts is sufficient for any kitchen.
3. Jars
If you're shopping for a mixer grinder, look for one with at least two and no more than three jars. You can use each jar for various reasons; for example, a small jar with a capacity of 250 milliliters can grind spices.
If you can, look for jars that have handles that have been ergonomically built so that you can get a good grasp on them. 
2. RPM
The blade's number of revolutions per minute (RPM) indicates the speed of a mixer grinder. A household kitchen appliance could benefit from having a speed ranging from 18000 to 23000 RPM.
Keeping in mind that different ingredients require varying speeds of grinding, it will be advantageous to opt for a mixer grinder with multiple settings for the speed at which it operates.
5. Warranty
A kitchen appliance or any other goods with a warranty period puts you in a better position to avoid potential problems in the future. A warranty card guarantees not just the product's quality but also its brand.
Price: The price of a mixer grinder plays a key role when selecting one. We recommend a warranty period of 2-3 years from the manufacturer's end when selecting a mixer grinder.
The price of mixer grinders can differ depending on the features it offers, such as the speed, the number of jars, and other characteristics.
Get Know
Types of Mixer Grinders – Choose your Type
1. Wet Mixer Grinders
It is best to use wet mixer grinders whenever you want to make a paste out of something that requires water, such as lentils, rice, grains, onion paste, ginger-garlic paste, or other similar substances.
They usually have four rotor blades connected to a rotating pivot. Two blades are angled downward, and two blades are angled upward.
They form a paste out of the wet substances within them when the pivot rotates at high speed.
2. Dry Mixer Grinders
The blade on this particular model of mixer is unique. They are built for heavy-duty use and can grind dry spices, nuts, and other things.
They are fashioned in this manner so that the solid spices can be dragged down, compelled into becoming powder, and then surface to the up, with the rotational motion making space for other chunks of the product. To grind spices, you should use the blade with your mixer.
3. Blenders
You may have made a complete mess of the kitchen on more than one occasion while preparing the frosting for the cake or the dough for the loaf of bread.
Fruit juices have never been simpler to make than now, thanks to the blending attachments included with these mixer and grinder mocktails. In addition, they can produce perfect dough for your bread without putting undue stress on your wrists.
4. Mixer Grinder for Slicing and Shredding
When using this kind of mixer grinder to slice fruits and vegetables, there is no need to use a knife and a cutting board because you can do it all with the mixer grinder.
When you use the bowl equipped with the slicing or shredding disc, all you have to do to get uniform pieces of fruit and vegetables is turn the knob.
It is not necessary to sweat in the kitchen's warmth, and one can make the experience of cooking significantly more enjoyable and prepare delicious dishes with Mixer Grinder, and the best Induction Cooktop Products.
5. Mincing Mixer Grinder
At some point or another, those in charge of the kitchen will be required to mince the vegetables or the meat. For this particular task, the most effective tool to employ is a mincer.
Because of the somewhat varied blades, the materials turn into something other than a paste during the processing. However, they will mince the components to the exact consistency of the dish you have in mind.
List of Best Mixer Grinder brand
| | |
| --- | --- |
| S. No | Brand Name |
| 1 | Philips |
| 2 | Preethi Zodiac |
| 3 | Bajaj |
| 4 | Morphy Richards |
| 5 | Prestige |
| 6 | Sujata Mixer |
| 7 | Bosch |
| 8 | Orient |
| 9 | Havells |
| 10 | Panasonic |
Read below in detail with each top Mixer grinder Company's specifications.
Get a top Mixer Grinder on Myntra:
Choose The Best One
Best Mixer Grinder Brands in India
3rd Floor, Tower A, DLF IT Park, 08 Block AF Major Arterial Road, New Town (Rajarhat) Kolkata Kolkata WB 700156 IN
Since it sells high-quality products within a very competitive price range, Philips is consistently ranked as one of the most popular brands of mixer grinders in the Indian market.
Philips is a Dutch multinational brand that was established on May 15, 1891, and the company first began doing business in India in 1930.
Philips is currently one of the most well-liked brands available because of the high quality of its products, the innovative features they include, and the excellent service they provide.
Features-
No matter how tough the ingredients are, the power chop technology will always produce excellent results in the chopping process.
The accessories can all be cleaned in the dishwasher. Because of this, you may easily place them in the machine to deal with the aftermath.
You will enjoy fine grinding, kneading, chopping, slicing, and grating thanks to the gear drive technology that reduces RPM.
The auto-cut-off function was developed to offer the motor the highest possible level of protection from damage. As a result, it extends not only the life of the motor but also the life of the appliance as a whole.
The intelligent one-touch mode can be found on some of Philips' most capable mixer grinders.
These home appliances come with pre-set menus that have been digitally programmed for optimal convenience when you are in the kitchen. You will have options such as making smoothies and shakes, chopping meat, and grinding vegetables, among other things. You only have to decide the path you want to take in order to achieve the most favorable outcomes.
Bajaj Electricals Limited
 Kitchen and Home Appliances
Raigarh, Maharashtra, India
In the field of electronic home appliances, Bajaj is the most successful Indian firm. In the realm of cutting-edge home appliances sold at affordable prices, Bajaj stands head and shoulders above all other brands thanks to the expansive and varied range of kitchen appliances it provides.
This company goes out of its way to provide clever solutions in the hopes that they will assist in making our lives run more efficiently.
One example would be the selection of mixer grinders that they have available to purchase. The following is a list of the reasons why we believe that purchasing a mixer grinder manufactured by the Bajaj brand is the best idea you have had so far:
Features-
Every single one of Bajaj's electronic products is incredibly simple to operate. They have a long life and are simple to care for throughout that time.
They offer mixer grinders with the most cutting-edge features and are designed to the highest standards. The brand's reputation is built on its ability to adapt successfully to new technological developments.
They offer a variety of mixer and grinder appliances that are suitable for any grinding needs, ranging from small mixer grinders that are suitable for bachelors or a family of two to larger mixer grinders that are suitable for large joint families or even commercial settings like restaurants or businesses. It is easy to track down the ideal item of one's choosing.
Mixers and grinders made by Bajaj can be purchased at enticing and affordable prices. As they conduct exhaustive market research and have a profound understanding of the tendencies and requirements of their customers, they make sure that the prices are reasonable while not sacrificing the product's quality in any way, even though they do extensive market research.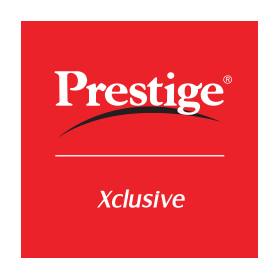 Prestige Ventures (India) Private Limited
Kitchen appliances and cookware
Level 1, Merchant Towers, Banjara Hills, Road No. 4, Hyderabad – 500 034.

Aside from being the country's most successful kitchen and home appliance brand, Prestige Group is also known for producing high-quality kitchen appliances such as mixer grinders. 1978 marked the beginning of this company's journey, which resulted in the production of one of the most successful mixer grinder brands.
It all began in a shed measuring only 300 square feet in Chennai. The manufacturer provides an extensive selection of mixer grinders, each in various models and configurations. Their Iris 750-watt mixer grinder is one of the versions that sell the most frequently.
They are offered at a fair price and come in 4 jars. Choose Prestige if you want to purchase a brand that provides the highest quality after-sales service.
The heavy-duty mixer grinder offered by the firm is well received by customers, who note that the only issue they have with it is that it can become too hot to handle if used for an extended period.
Features-
Among their many features, their costs are reasonable.
Included in the package is a varied selection of jars.
The product comes with a warranty good for two years.
This mixer grinder has an attractive design, and the control knobs are positioned at the ideal angle to make the operation as simple as possible. The ability to select from three different speeds and a whipper function contribute to the appliance's user-friendliness.
This mixer grinder comes equipped with an overload prevention system that will immediately shut off if the engine becomes overheated.
Excellent ventilation system to keep the temperature from getting too high.
Sujata Home Appliances Private Limited 
Consumer Electronics, Kitchen Appliances 
37-38 S.S.I., Cooperative Industrial Estate, G.T. Karnal Road, New Delhi – 110033, India.
You won't believe it, but this brand is considered to be one of the best in India. If you don't believe it, do check reviews on Amazon. Sujata mixer grinder machines have been the pride of many kitchens over the past four decades.
These machines may be found in households, restaurants, juice parlors, and even five-star hotels. Brij Mohan Mittal established this made-in-India brand in 1979, intending to supply the Indian market with well-engineered products of excellent quality at reasonable prices.
Features-
Their most powerful 900-watt motor features double ball bearings, which contribute to the motor's high efficiency, low maintenance requirements, and trouble-free operation over a long period.
The juicer features a distinctive honeycomb filter mesh that produces juice of a finer consistency and a larger yield. The best part is that it can run for up to three-quarters of an hour without getting hot. Continuous operation; suitable for use over extended periods. Transparent and unbreakable mixer jar.
A whipping blade, a wet/dry grinding blade, and a spatula are among the additional accessories that can be purchased separately for use with this model. 
You can combine the components of the appliance with the help of a spatula that serves multiple purposes.
The machine's blades can be loosened or tightened with the help of an arrangement built into the handle of the spatula.
Preethi Kitchen Appliances Pvt, Ltd
 Kitchen and Home Appliances
No 334 Futura Tech Park Q 4 Block B 4th Floor, Near Paypal Building, Rajiv Gandhil Salai, Old Mahabalipuram Road, Sholinganallur-600119.
Preethi is a well-known Indian brand that has been steadily making its way up the ladder of consumer preference. Mixer-grinder combinations from Preethi come with additional features such as juicers and atta kneaders.
The performance of these mixer grinders is adequate, but users must put up with a significant amount of noise, particularly when dry grinding masalas at high spin speeds.
It is easy to understand why this is the case, given that the appliance's affordable price point does not allow manufacturers to include soundproofing features like those found on some of the more expensive machines.
Features-
An effective 750-watt motor will grind your ingredients while reducing the power used.
ABS plastic body that is impact resistant and features a heat-sensitive cut-off system.
The operation features three different speeds and a pulse function to grind at your leisure.
There are three jars of stainless steel, each with a plastic handle positioned ergonomically for easier use.
An attachment for the dry grinding jar's lid is called a Flexi lid, which increases the jar's capacity.
Blades made of stainless steel ensure a satisfactory grinding experience.
Preethi mixer grinder comes equipped with a heat-sensitive cut-off system that safeguards the motor against overloading and voltage fluctuations. To get things back up and running, you can lower the load and then reset the circuit breaker for the overload.
Consumer electronics, electronic components, etc.
Morphy Richards 701, Rustomjee Aspire, Bhanu Shankar Yagnik Marg, Off Eastern Express Highway, Sion (East), Mumbai
Since its founding in 1936, the British company Morphy Richards has maintained its position as the dominant player in the European market.
Over time, it also made its way to the market in India and quickly established itself as a leading innovator in the home and kitchen solutions field.
Due to its unique capabilities, the manufacturer boasts that its product is the "Master of Grinding." Let's have a look at those, shall we? Mixer grinders manufactured by Morphy Richards are distinguished by their exclusive features.
Features-
The pulse mode on the Morphy Richards mixer grinder allows the appliance to operate at the utmost feasible pace. At this point, the blades move the bulk ingredients on the top and free the item caught on the side of the jar.
Morphy Richards, like the vast majority of other brands of mixer grinders, includes overload protection to ensure the motor and appliance will last as long as possible. You may be certain that there will not be any scent of burning.
Every mixer grinder has a maximum amount of time that it can be used continuously before it shuts off. Morphy Richards ensures that its products will perform faultlessly for half an hour.
Plugs in Morphy Richards mixer grinders are incredibly high quality, ensuring the utmost level of protection for the user. Your appliance will continue to function normally even with an electrical disturbance.
BOSCH REXROTH (INDIA) PRIVATE LIMITED
Electronic Products, Home Appliances, Mobility Offerings
Sanand Viramgam Highway Mouje Iyava Taluka Sanand Sanand Ahmedabad GJ 382170 IN
The international headquarters of Bosch is located in Gerlingen, Germany, and the firm is based in Germany. In 1886, Robert Bosch established the corporation that bears his name.
Additionally, Bosch is involved in many industries, including the production of washing machines and dishwashers.
The company's defining characteristics are the completely hands-free operation, the one-of-a-kind lid latches, and the powerful suction feet for enhanced stability.
The motor has the highest power output of any brand available. Would you like greater power with less noise? It simply fulfills its purpose.
Whether it be grinding, mixing, or crushing, you name it. Everything is completed in a shorter amount of time. Chutneys have a silky texture and are finely ground. The sole point on which we can agree is that the plastic components could have been manufactured to be more robust.
Features-
Incorporates the PoundingBlade technology, which has thick edges to simulate the pounding action that a grinding stone would have.
Blades made of high-quality stainless steel that are extremely sharp to improve the wet grinding performance.
Hands-free operation for your ease.
Highly effective motor with a motor rating of 30 minutes for a maximum of six cycles
Protector against overloading to improve overall levels of safety.
 home appliances, lighting, switchgear, and wiring accessories
Plot Number-240, 1st Floor, Near Okhla Industrial Estate, Opposite Airtel Buiding, Okhla Industrial Area Phase 3-110020.
The Orient brand is owned by the CK Birla Group, one of India's most successful and rapidly expanding businesses, and has a revenue of over two billion dollars.
Over 25,000 people are employed by the corporation, which has 41 production facilities across India.
It is believed that Orient has a market share that is greater than fifty percent in the home appliance sector. Recently, the manufacturer introduced a Chef'Special line of home cooking appliances.
Mixer and grinder units from Orient come in a wide variety and can be used for various purposes, including day-to-day tasks and one-time events.
Select Orient if you want the one that comes with revolutionary series mixer grinders, and the product that sells the most is the Orient Electric Kitchen Kraft.
If you are seeking a product that comes with a revolutionary series mixer grinder, then choose Orient.
Features-
They are an excellent choice for families ranging from very huge to not very large. They are quite effective and may meet the requirements of families of considerable size.
Jars made of high-quality stainless steel are included in the package.
Includes a comfortable and ergonomically designed handle.
If you are interested in nickel-coated blades, you should look at orient mixer grinders.
They have a robust motor that is 500 watts in power.
Select a right brand
Conclusion – Best Mixer Grinder Brands India
You have just seen the list of best mixer grinder brands in India with their features which make them different and special. Let's wrap up this piece by discussing helpful hints for making the most of your mixer experience.
When using hot ingredients, try to avoid damaging the jar walls as much as possible.
Make sure to add the appropriate amount of water when making idlis, dosa batters, and purees.
It is imperative to have reliable earthing systems to reduce the risk of unneeded mishaps.
Before turning on the mixer, be sure all of the air inside the jar has been released.
If you are interested in purchasing the best mixer grinder for your home, you should read our blog, which can help you make the right decision.
FAQs
Queries Related to – Top Mixer Grinder Brands
1. How can I select the best mixer grinder for my needs?
It is determining the appropriate power and speed for your needs. When shopping for a mixer grinder, it is crucial to pay attention to both the wattage and the speed of the machine.
Power ranges from 500 to 750 watts for mixer grinders that are suitable for use in the kitchen. If you want the best possible outcomes, make sure to choose one that has a higher wattage.
2. Which type of motor is utilized by the mixer and the grinder?
It is common knowledge that the universal motor is installed in every mixer grinder. The device is capable of operating on both AC and DC power.
Both the stator and the motor rotor are constructed out of laminated steel to ensure their durability. The stator is connected to many poles, and field coils have been twisted around each one.
3. Can a juicer be made with an electric mixer and a grinder?
If you want your juice to have the consistency of a smoothie, the answer is yes. You can make smoothies, coffee, or anything you wish with a good mixer grinder. Hence we can say it is capable of doing multiple tasks.
4. How Many Jars Should I Get in a Mixer grinder?
The Mixer grinder comes with a total of three jars. The larger one is used to extract the juice, the one in the middle is responsible for crushing the coconut and preparing the batter, and the smaller one is used to prepare the chutney. This blender processor is suitable for household use by three or four people.
5. What does it mean when it says RPM next to my mixer grinder?
RPM, which stands for revolutions per minute, measures how quickly a machine moves. It will tell you the number of times your device's axis rotates in one minute. Before you go out and get your mixer grinder, there is another vital factor to consider.
6. What precautions should I take when using a mixer grinder?
It is best to avoid filling the mixer jar to the top before you have even begun grinding, as this could result in the contents of the mixer jar splashing out all over you and the kitchen slab.
Never put anything hot into the grinder since it could cause the jar and the blades to become damaged. Wait five minutes after the food has been allowed to cool down before pouring it in.
7. What should be the material of my Mixer grinder?
The mixer grinder that you purchase ought to be fashioned from long-lasting materials. This indicates that it's quality ought to be maintained over time without suffering harm or deterioration.
A low price may be attractive, but it might lead to issues if the product's quality meets industry standards. However, before making a purchase, you should research the quality of the materials that are now accessible.
8. After purchasing a mixer grinder, what steps should be taken to ensure a long lifespan?
When shopping for a mixer grinder, it is critical to consider how long the product will last. The product must be resistant to wear and tear if you want it to last for a significant amount of time. Think about purchasing anything that has a good rating for its longevity.
In this instance, the product has been constructed using long-lasting materials and tested extensively before being made available for purchase to ensure that it satisfies the criteria for durability. Within the first few months after purchase, if something goes wrong with a durable device, the maker will often send a professional to fix or replace it without charging you any additional money.