Methods to get SonyLiv Free Subscriptions in 2023 and watch Web Series, Movies, Shows, and Other OTT Content for FREE. Also shared are, Steps to start the Sony Live FREE Trial.
Sony LIV free subscription offers: How to get a free SonyLIV Premium subscription plan to watch online matches, web series, and other content.
Do you want to access Sony Liv Application for FREE?
Then you're on the right page, we have shared all the possible methods to get FREE Sony Liv Subscription and Watch all its content.
We have researched and tested multiple ways to try the Sony Liv application free, Then filter out and shared here only working ways by which a new user can access the SonyLiv subscription free.
The streaming service Sony LIV provides a selection of films, web series, and TV shows, some of which are exclusives.
Due to the pandemic, which has caused people to spend the majority of their time at home, this platform and others have recently experienced tremendous growth in popularity.
Having said that, you may be aware that these platforms, including Sony LIV, charge a premium to access their content. But celebrate! In this article, we'll walk you through a number of free ways to sign up for a Sony LIV premium subscription.
Summary of SonyLIV Free subscription:
| | |
| --- | --- |
| OTT Platform Name | Sony LIV |
| Free Trial Duration | 30 Dyas |
| Free Subscription Ways | 10 Methods |
| Annual Plan | Rs 999/year |
Ways to get Sony LIV Subscription FREE 2023
Free access to one of the top OTT platforms in the nation is essentially a dream offer that none of us can refuse. It will undoubtedly grant us the freedom to enjoy all of our favorite television shows and films while knowing that we didn't pay a single rupee for them.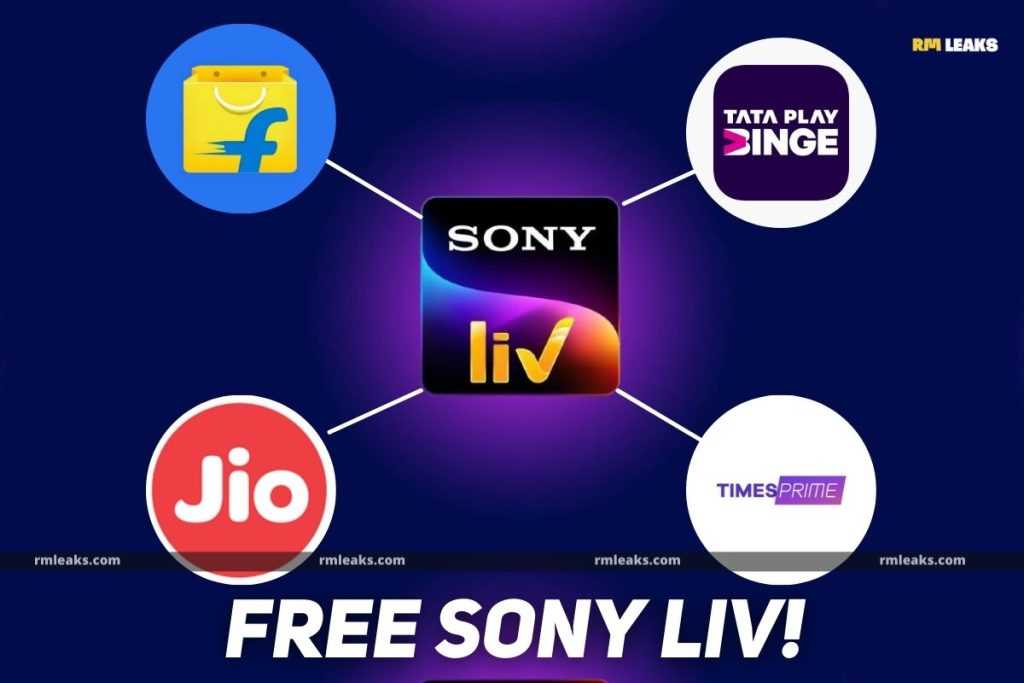 In order to lift your spirits, we will discuss the various methods for obtaining a SonyLiv subscription free. Given the high caliber of content SonyLiv offers, it is difficult to reject the service, and we are all obligated to take any necessary steps to obtain this subscription.
You can get a free Sony LIV subscription as well as Sun Nxt Subscription as a bonus offer when you buy specific practical services like Jio Fiber, Paytm First, or by, among other things, redeeming Flipkart Super coins. The various ways to take advantage of this free offer are listed below.
Sony Liv FREE Subscription with Jio Fiber
When you choose a Jio Fiber broadband plan that costs more than Rs 999, Jio will give you a free Sony LIV subscription. This particular plan offers access to 14 other OTT subscriptions from Amazon Prime, Zee5, Disney+, Hotstar, and other providers at 150 Mbps with a 30-day validity period.
Also, keep in mind that Jio includes a set-top box with this plan and that the set-top box is the only way to access all OTT apps.
Simply log in to the appropriate streaming service, in this case, Sony LIV, after configuring a Jio Fiber broadband connection using your registered phone number to enjoy and binge-watch the available content.
Sony LIV with Paytm First subscription
A membership program called Paytm First offers its users special benefits like guaranteed cashback on purchases, price breaks on dining apps like Zomato, discounts on bus and flight tickets, and free access to OTT services like Zee5, Voot, and Sony LIV worth Rs. 699 with a six-month expiration date.
The price of a Paytm First Membership is Rs. 899.
How to sign up for Paytm First and receive a free Sony LIV subscription-
Launch the Paytm app on your phone or get the store version. If you haven't done so already, register with your mobile number.
Once the page has been opened, use the top search bar to look up "Paytm First."
By choosing the Paytm First icon, you can purchase a membership using your preferred method of payment, such as a debit or credit card, Paytm wallet, etc.
You will get a code with a short expiration date that must be entered on the Sony LIV app.
Enter the code in the "View Offers" section of the Sony LIV app after opening it and signing up if you haven't already. To start your free 6-month subscription, tap "Avail offer."
Redeem Flipkart Super Coins
Super Coins are awarded to Flipkart Plus members for every purchase they make. You can get a SonyLIV Premium subscription for nothing by using these super coins. An individual can easily purchase the premium plan from Flipkart.com if they have more than 250 coins. How to get this is to:
To purchase the Sony LIV premium plan, go to the Flipkart membership page and select Super Coins.
A coupon code will appear on the screen when you use super coins to take advantage of the offer. Copy the code.
Open the Sony LIV app after downloading it, then navigate to the subscriptions tab. To register as a new user, adhere to the instructions provided on the screen.
With Flipkart super coins, users will receive a free year of Sony Liv Special.
Sony Liv special and Sony Liv premium are two distinct services, and in this offer, the user will receive Sony Liv special.
Users can also use their 225 Flipkart super coins to buy the Sony Liv special.
Following the purchase of the unique membership, users will receive a coupon code.
Users must use the coupon code within 15 days as well.
A well-known online fashion retailer called Myntra has a selection of the trendiest clothing designs. After purchasing the SonyLIV Annual subscription, get a flat 10% off up to Rs. 999/- on a minimum spend of Rs. 999/- on a selection of styles on Myntra.
Get 10% off an annual subscription plan, up to Rs. 999.
The promotion is still available if you spend Rs. 999 on Myntra merchandise.
After purchasing the SonyLIV annual subscription, the coupon code is obtained.
Free Sony LIV subscription via Google Pay
If you're fortunate enough, paying with payment apps like Google Pay and Paytm may entitle you to a Sony LIV subscription-free in the form of coupons and rewards. This is purely coincidental, and there is no assurance that you will get such a reward.
If you have a Sony LIV coupon code, follow these instructions to use it:
To the clipboard, copy the coupon code
If you haven't done so already, launch the Sony LIV app and register.
To use the coupon, go to the 'View Offers' section and paste it.
After that, click "Avail offer" to start your free subscription.
With Times Prime Subscription
Times Prime gives its customers a free SonyLIV Premium subscription. You must pay Rs. 1199 for a Times Prime subscription in order to get this. You will receive 6 months of SonyLIV Premium for free after making this purchase. In order to activate it,
Download the Times Prime app to create a SonyLIV discount code.
Launch Sony LIV and log into the website or app.
Click the "Subscribe Now" button in the premium section.
By selecting 6 months, you can subscribe to SonyLIV Premium. Then click "View Offers."
To receive a complimentary 6-month subscription to SonyLIV Premium, enter the provided promo code and click Apply.
Recently, Tata Sky became Tata Play, and the company has created a whole new selection of bundled plans that include OTT subscriptions and broadcast packs. Users of the Tata Play Binge Combos can subscribe to Zee5, Hotstar, SonyLIV, Voot, Amazon Prime, and more in addition to live channels starting at Rs. 399 per month.
Free Subscription to SonyLIV Using Airtel
You can access the SonyLIV subscription for free if you use Airtel. Customers can use the Airtel Xstream platform to access the most recent web series and movies in the SonyLIV app.
You must first launch the Airtel Xstream app.
Then you use the airtel number to log in to the Airtel X stream app.
Now you must open the app's live TV tab.
Enjoy watching free live channels.
Paytm Cashback Points are a reward-based gratification program exclusive to Paytm members. You gain points here on purchases made using the Paytm App.
You can use the subscriptions you buy from Paytm and other businesses, like SonyLIV, ZEE5, brand offers, and gift cards, to redeem them on the redemption catalog. You can also obtain them by converting them into Paytm balance.
Right now, you can use your Paytm cashback points to get a free month of SonyLIV. Using your points for cash:
Access your Paytm account.
Click on Cashback & Offers. Ensure you have sufficient Paytm cashback Points.
the button that says "Cashback Points"
Go to the "Popular Subscriptions" section by scrolling down.
You will see an advertisement for a free month of SonyLiv Premium.
Purchase it with 18500 Points
Sony LIV Subscription Free with Jio Fiber
Jio is now offering a free SonyLiv subscription, and it is accessible via Jio fiber. Users must activate a recharge plan worth Rs. 999 in order to receive a SonyLiv Free subscription.
Once the plan has been activated, you must enter your Jio fiber-registered mobile number to log into the SonyLiv platform, enter the OTP, and then activate the account.
The steps to getting a SonyLIV free subscription using Jio promo codes are listed below.
The Sony Liv platform needs to be opened by users.
You can now sign in using a registered Jio fiber mobile number.
To activate your SonyLIV Free account, fill out the OTP.
Also, check out the Alt Balaji Free Subscription you don't need to pay.
Know More
About SonyLIV App
Culver Max Entertainment owns SonyLIV, which debuted as India's first OTT service in 2013. 18 years' worth of programming from Culver Max Entertainment's Sony TV, Sony Sab, Sony Aath, and Sony Marathi channels make up its main library.
Android TV devices, Samsung Smart TVs, Amazon Fire TV, Fire HD devices, Roku devices, Apple TVs, Chromecast devices, and Sony Bravia Smart TVs are all compatible with the SonyLIV app.
Get reasons
Why You Should Get Sony LIV Subscription
SonyLiv may not be a household name in the OTT space, but it is a new entry in the series that offers what consumers want.
From movies and television shows to live sports coverage, SonyLiv offers high-quality content. The advantages of having a SonyLiv subscription will now be discussed.
1. Streaming sports events
The type of live sports you can watch with a SonyLiv subscription is one of its most noteworthy features. Whether you are a fan of WWE, cricket, or football, SonyLiv doesn't skimp on anything. you also have a chance to get a Free Spotify subscription.
2. Availability of all SonyLiv networks
You can access all SonyLiv networks, including SonyLiv Originals, films, web series, and other content if you have a subscription to SonyLiv. The platform is overflowing with content and offers much more than just sports, as some people may think.
3. Two screens at once
A SonyLiv subscription allows for the simultaneous use of up to two screens, allowing for the simultaneous viewing of all of its content by two users. So even though you're sharing the account with someone else, you won't miss out on important shows.
4. Watch Ad-free Shows
With a SonyLiv subscription, you won't see any advertisements because you'll only get the content. You can also download it if it's the kind of content you want to keep watching wherever you go. Yes, that is accurate. No matter how capable your network is, SonyLiv subscribers can download content to keep themselves entertained.
Benefits of a Sony LIV Free Subscription
WWE Network and LIV Premium are the two different plans offered by Sony LIV.
We will discuss the former in this article because it contains the majority of the content and the benefits of the "WWE Network" plan. For the first month, the LIV Premium costs Rs 299; for the next six months, Rs 699; and for the final twelve months, Rs 999.
You can enjoy exclusive originals, the newest international web series and movies, live television, and the option to download episodes for a buffer-free viewing experience, among other advantages.
The plan also permits the creation of 5 user profiles and up to 2 concurrent viewers.
Watch the world premieres of exclusive series like Avrodh, Undekhi, Your Honor, SOT, and others.
Watch the most recent international television programs, including Lincoln Rhyme, The Good Doctor, The Handmaid's Tale, On Becoming a God in Central Florida, and For Life.
Catch all LIVE Sports, including the Australian Open, WWE, International & India Cricket Series, and the UEFA Champions League.
All TV Channels are Live!
Choose best
SonyLiv Subscription Plan 2023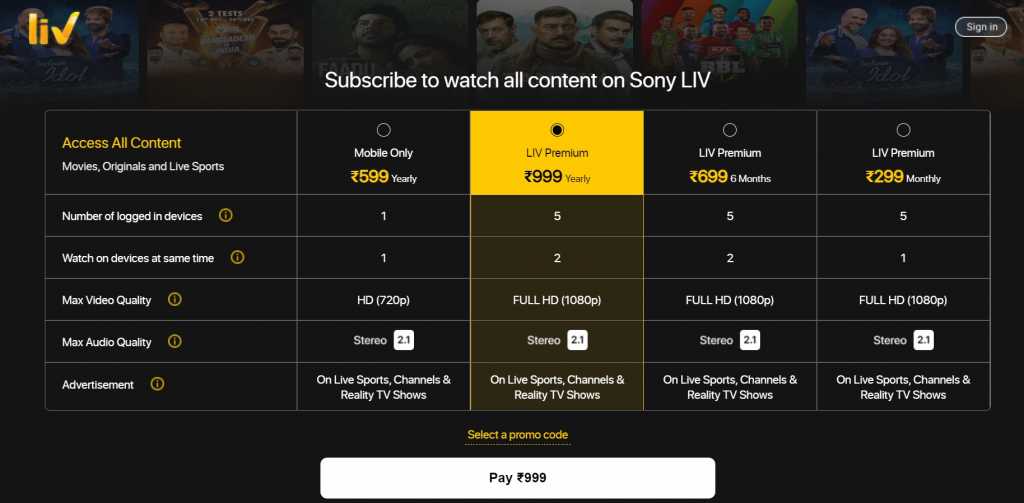 SonyLiv offers three different subscription options, with Premium ranking first and the WWE pack and special plan coming in second and third. The price of the Premium plan is $299/month, $699 for more than six months, and $999 for a full year.
It includes the most recent international shows and all the best content the platform has to offer, including live sporting events.
Coupons for SonyLiv Subscriptions
Coupons for SonyLiv Free subscriptions are also offered on a number of independent websites, such as Ajio, Myntra, and others. Another method to obtain a free subscription is to use these coupons.
Once you have the coupon, you can sign into SonyLiv using the app or website and then enter the code to receive a free subscription. The procedure is simple, and you should consider yourself lucky if you come across a coupon.
Final Words
Conclusion – SonyLiv Free Subscription 2023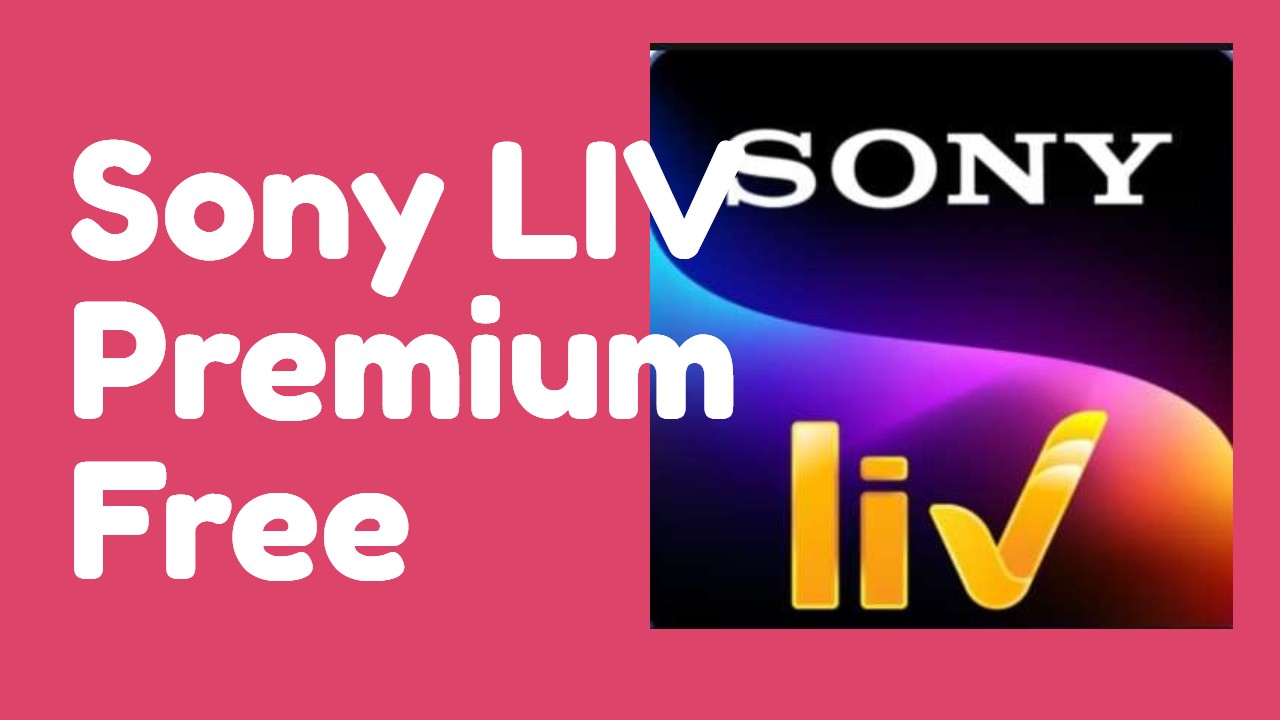 I hope this helped you understand how to access SonyLIV for free. You can follow the various steps that were just covered to take advantage of endless entertainment options like SonyLIV's original movies, TV shows, and other media.
You can download the SonyLIV app and immediately begin watching your favorite shows.
Hope you get the best method to get SonyLiv for free to enjoy its services.
Get to know your Answer
FAQs – Sony Liv Free Trial and Subscription
Here we have shared some common question and their answers regard SonyLiv.
Is SonyLIV Subscription free for Jio users?
Ans: Yes, SonyLiv is free for Jio users, SonyLiv premium subscription is free with Rs 999 and above Jio Broadband Plans.
Is SonyLIV Plan free with Airtel?
Ans: Yes Airtel users Get free access to the SonyLIV subscription. Airtel customers have access to watch the latest Web series, Movies Etc.
What is SonyLiv's free subscription?
Ans: Users can select an add-on pack on their postpaid of Rs. 100 per month to get a Sony LIV Premium subscription for free.
Can I get a SonyLIV subscription for free?
Ans: Yes, you can get a SonyLiv subscription for free with multiple apps such as Airtel, Jio, and Vodafone.